Have you ever encountered a situation in which you had a Word file and wanted to publish it on social media platforms? But some of them like Facebook and Instagram offer the option to upload images rather than Word documents. This situation leads to the inevitability to convert word doc to picture file. Today, this article will walk you through how to turn Word to image file on Windows or Mac in the easiest way.
How to change Word to image on Windows with WordtoPDF Converter.
WordtoPDF Converter is designed to export MS Word-supported files to text-based PDFs or image-based PDFs. If scanned PDF is chosen as the output PDF type, a Word file will be converted to an image PDF along with PNG files corresponding to each Word page. A user-friendly interface is shown by a modern-designed Window where you can directly access to all main options. Not equipped with complex configurations, it's suitable for any kind of users regardless of their experience levels. The batch mode is designed to reduce task duration, meaning that you can process multiple files for conversion at once. The saving directory options give you the choice to specify the output location. This application requires moderate usage of system resources and finishes tasks fluidly without freezing or crashing. On top of that, it does a great job of preserving the appearance and structure of input files during the process of conversion. WordtoPDF Converter helps you to convert Word doc to PNG file within 3 simple steps.

1. Import files to the program either by clicking on "Add file(s) or a drag-n-drop.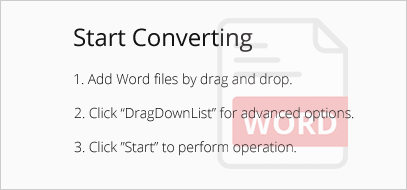 2. Open the drop-down list of PDF type and choose "to Scanned PDF".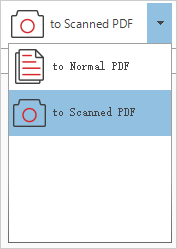 3. Define the saving directory and hit "Start" to start the conversion.


    When the conversion is done, you will find PNG files in the same folder with created PDFs.

How to change Word to image on Mac without installing converter software.
If you want to turn Word documents to images on Mac, you can finish the task with no need to install third-party word document to picture converter. The entire operation is processed by applications preinstalled on Mac. It's a two-step procedure. Convert the Word to PDF and then turn it to an image format. Below is the detailed instruction.
Step 1.
Double-click the Word document to open it in MS Word for Mac.
Step 2.
Go to "File">"Save As".
Select "PDF" in the "Format" drop-down menu.
Hit the "Save" button.
Step 3.
Locate the PDF document and open it with Preview.
Step 4.
Go to "File">"Export".
Choose the image format preferred in the "Format" drop-down list.
Hit the "Save" button.
You just learned how to create picture from Word by the most efficient means. No matter on Windows or Mac, now, you can complete the conversion task within seconds.