PDF Forte - How To Convert Everything To PDF Files For Free
PDF Forte 2.1.1 has been released by PDFConverters right now and you can download this application here. As new-released software, PDF Forte is totally free and all users can enjoy full features without any limitation. With its user-friendly UI design, you will get to know how to use it when you have installed and opened it. Do not waste your time to find a reliable other-to-PDF converters, download PDF Forte free and you will love it!
Step 1: Add PDF Files by Simple Drag and Drop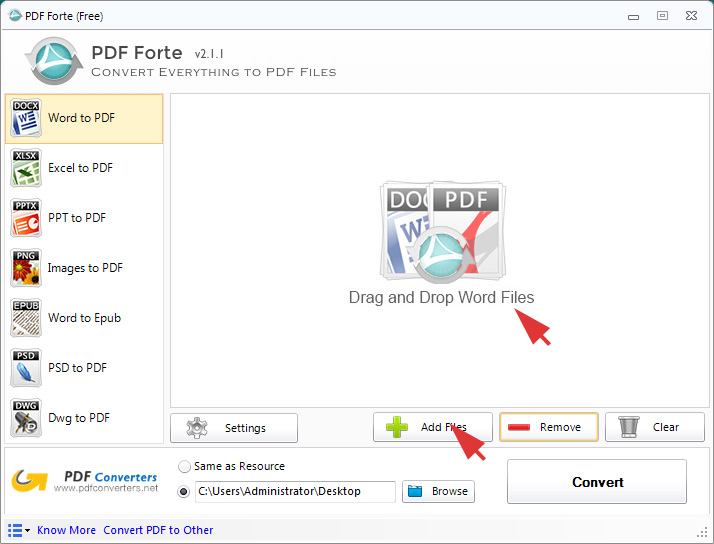 Just like all of the software supplied by PDFConverters, You can add file to PDF Forte by drag and drop as well as using file dialog by clicking Add Files button. Please notice that all added items will be cleared in the datagridview when you have changed the conversion option in the list, which is on the right side of the main window.
Step 2: Select the conversion option
PDF Forte has provided 7 options for users to convert their files. In the option list, you can choose to convert Word to PDF, convert Excel to PDF, convert PPT to PDF, convert Images to PDF, convert Word to Epub, convert PSD to PDF and convert Dwg to PDF. For instance, if you select to convert Word to Epub, you can add both doc and docx files to PDF Forte, while other formats will be excluded.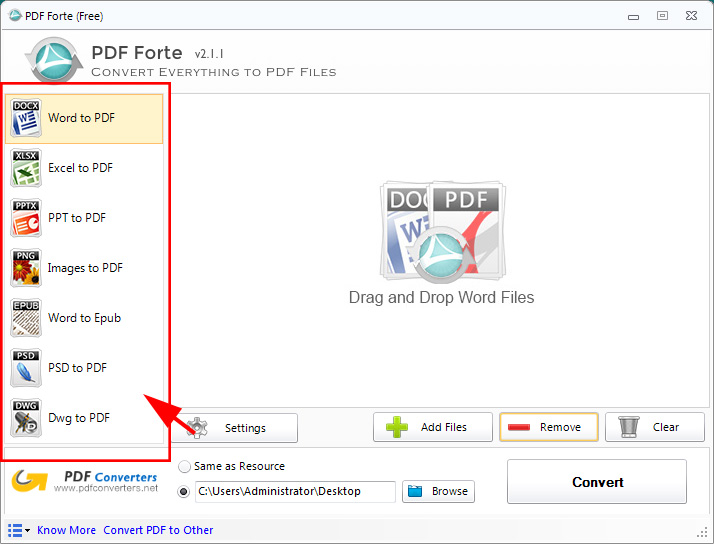 Step 3: Advanced settings to protect your converted PDF files
Click "Settings" button to open setting dialog. There are three options in this version. The first is PDF Title. Check "Add Information to PDF Document", four textboxes are enabled. Then you can add important metadata to PDF files, including title, subject, author and keywords.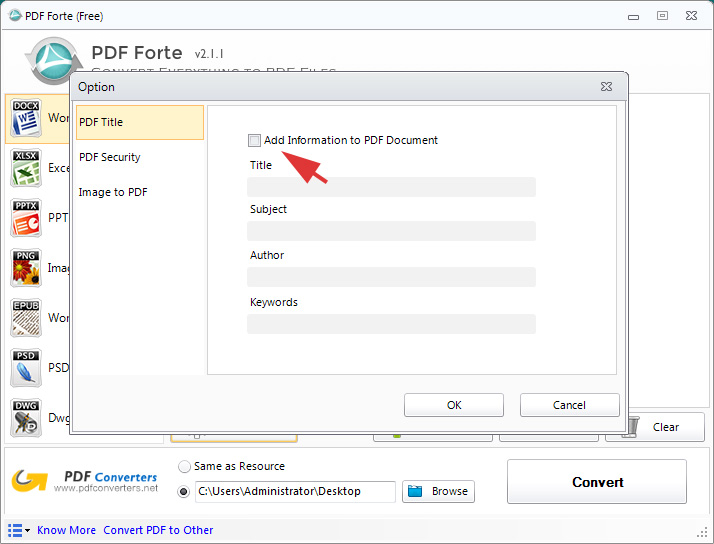 The second is PDF Security. You can set up user password or owner password or both to protect PDF files from unauthorized access. All converted PDF files will be locked and protected by PDF Forte if this option has been checked.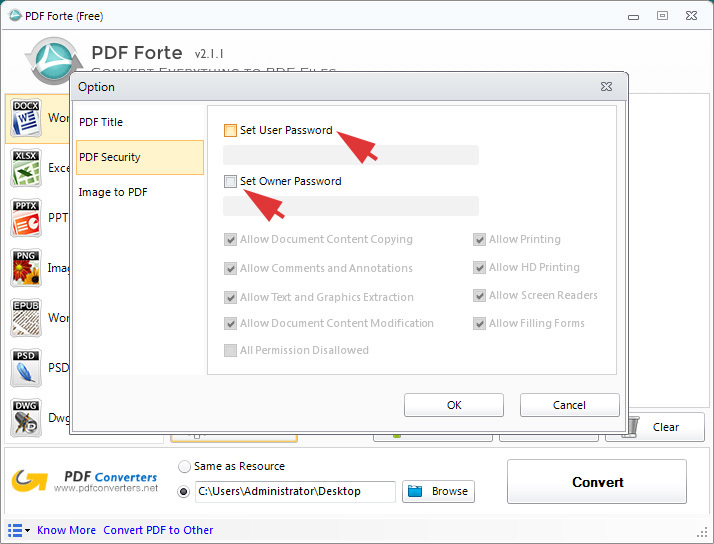 The third is Image to PDF option. Two conversion mode have been provided. You can choose to convert each image to PDF or combine all images into one PDF. Furthermore, you can set page size, page margin and page orientation before converting images to PDF files.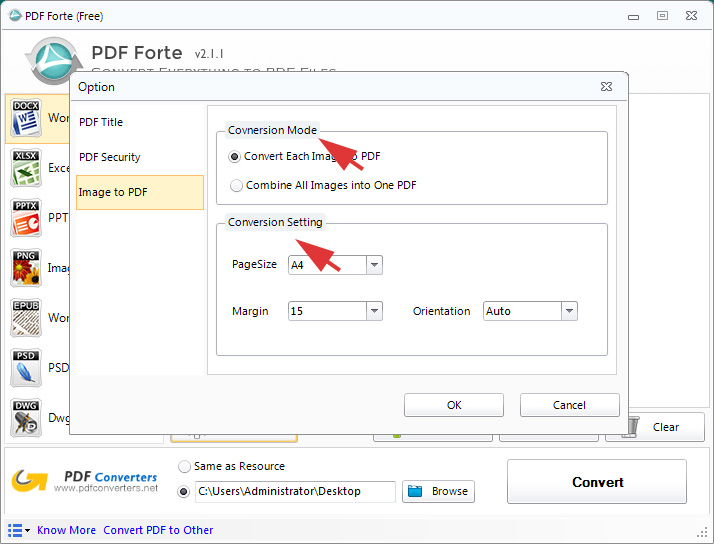 Step 4: Click "Convert" to start conversion process
If everything is ready, all you need to do is to click "Convert" button and wait for seconds to get your converted PDF files. The process is smooth and no issues.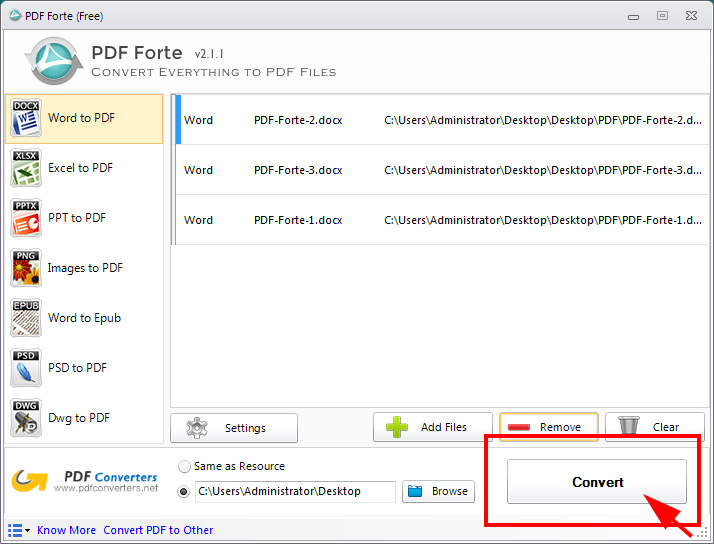 Ready to download?
Related Articles