How to Recover Your PDF Password within minutes
PDF Password Recover 2.0.1 will help you to recover your lost or forgotten key of PDF files when you don't resort to a password manager. Using brute force technology, PDF Password Recover will be your reliable tool to get the password back.
In this article, we will give you a quick guide to learn how to use PDF Password Recover.
1. Add your encrypted PDF file waiting password recovery
Click "Add PDF File" button to add your PDF file.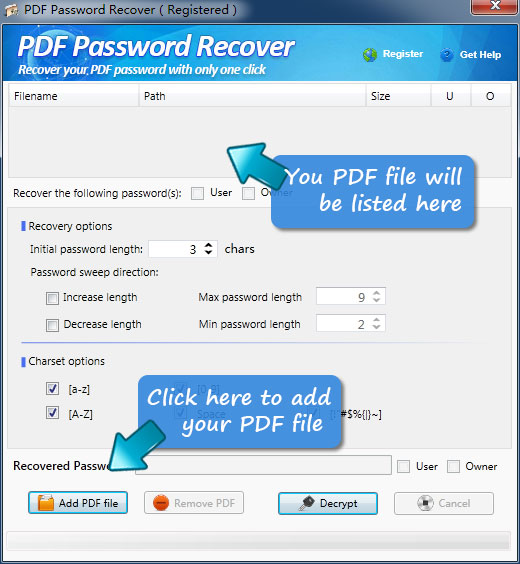 2. Check the password you want to recover.
Choose the password you want to recover.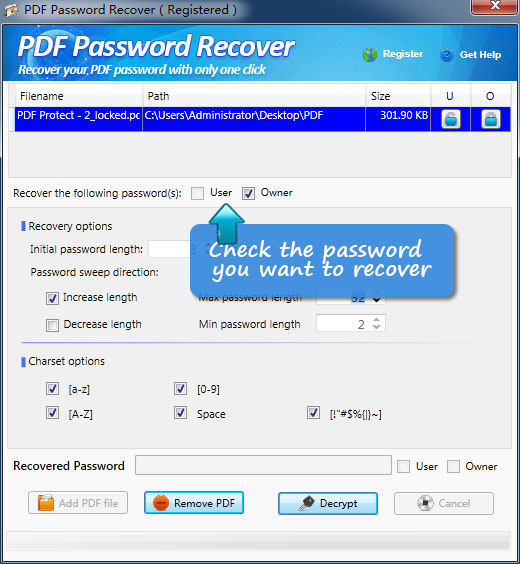 3. Set the recovery options and charset options.
In general, password are composed of letters and symbols. PDF Password Recover will get your PDF documents recovery according to the charset option you have checked.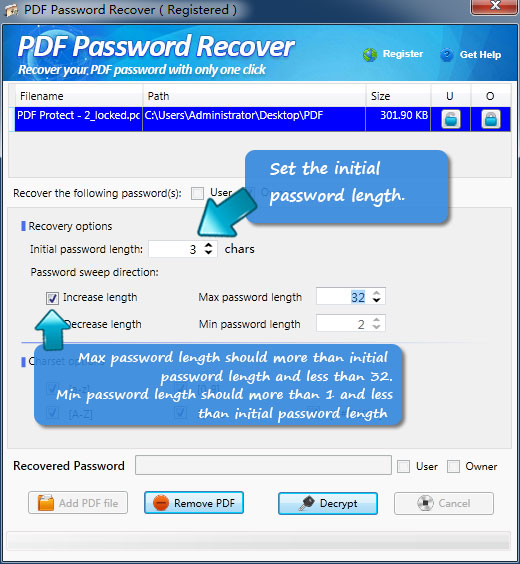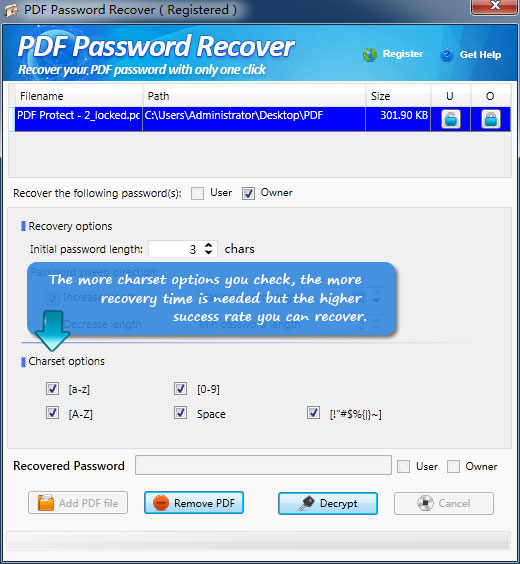 4. Start decryption process
Click "Decrypt" button and start PDF recovery process.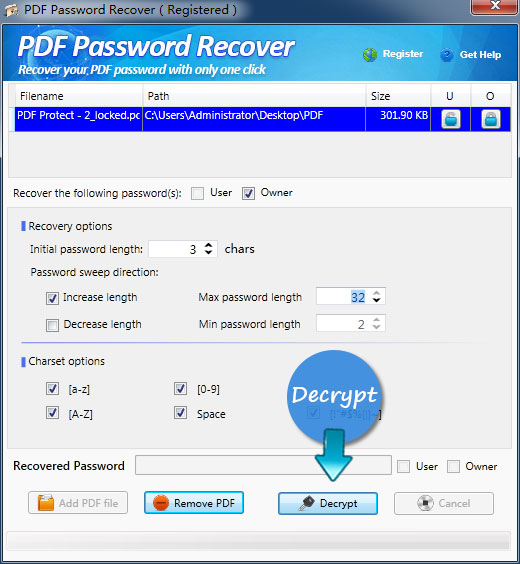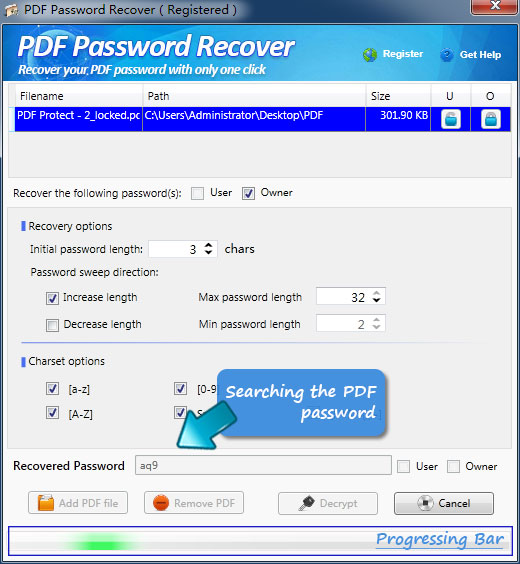 Ready to try or buy?
Related Articles