A PDF file is a container that may contain a bunch of images. Sometimes, you want to use images embedded in PDF for certain purposes. Add graphics to your blog posts. Share photos on social media like Facebook, Twitter, Instagram. Insert pictures into Word files or PowerPoint presentations. This is when it is necessitated to extract images from PDF file. This article will take you through 3 software programs that help you carry out this task. With the help of them, grabbing images out of PDF would be a piece of cake.
1. Adobe Acrobat DC.
Adobe Acrobat DC works as a powerful PDF processing tool. It comes packed with versatile features regarding viewing, creating, manipulating, printing and managing PDF document. This widely used office utility provides numerous built-in tools to personalize your PDF documents. You can open a PDF in Acrobat DC, click on the desired image, then right-click and choose "Save Image As" to extract it. But it 's agonizing to do this with a PDF including hundred images. As a matter of fact, Acrobat DC allows you to export all images from a PDF file within a couple of clicks by creating and using a custom tool. Let's check out the tutorial below.
How to extract images from PDF with Acrobat DC.
1. Go to the "Tools" tab.
    Scroll down and select "Create Custom Tool".
   Scroll the left column to bottom and expand "Save & Export"
   Choose the last item "Export All Images" and add it to the right "Custom Set' panel.
   Click on "Save" and type into a name like "Export all images".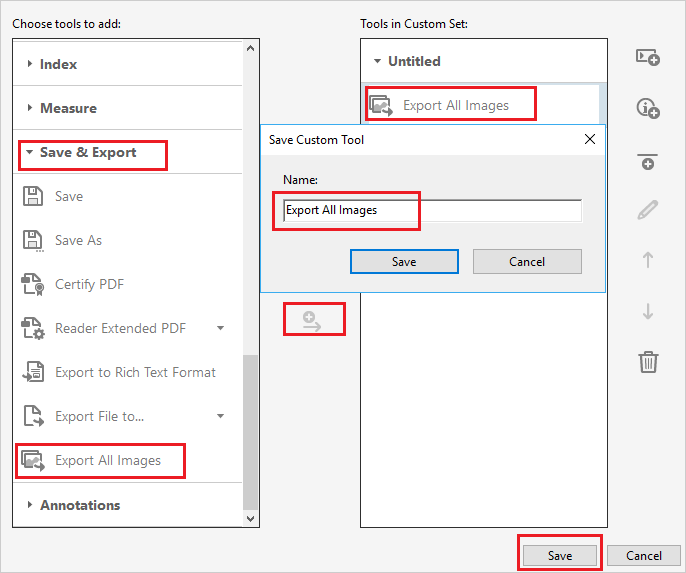 2. Open the PDF in Acrobat.
    Select this created tool on the left toolbar.
    Click on the option "Export All Images" to extract images.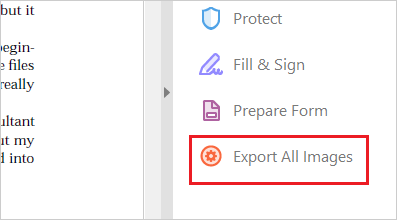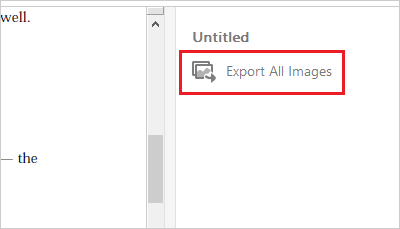 2. PDFtoImage Converter.
PDFtoImage Converter is a small software application that is mainly designed to convert PDF to high-quality image files. It can output PDF to frequently-used image formats including JPG, PNG, TIFF, and EMFF. This program is also effectively employed as a PDF image extractor. You are greeted by a user-friendly interface where all sections are neatly organized. The batch mode allows you to import multiple PDFs by file browser or drag-n-drop method and convert them all at once. You are given the possibility to choose specific page range for conversion and customize output JPG quality. A simple-design concept makes this tool suitable for all users, regardless of their experience level. Tests have pointed out that PDFtoImage Converter can complete the image extracting process in seconds.

How to extract images from PDF with PDFtoImage Converter.
1. Click on the "Add File(s) button to import PDFs to the program.
    Or drag and drop PDFs onto the workspace.
2. Select "Extract Images" in the drop-down menu.
3. Set output path and press the "Start" button.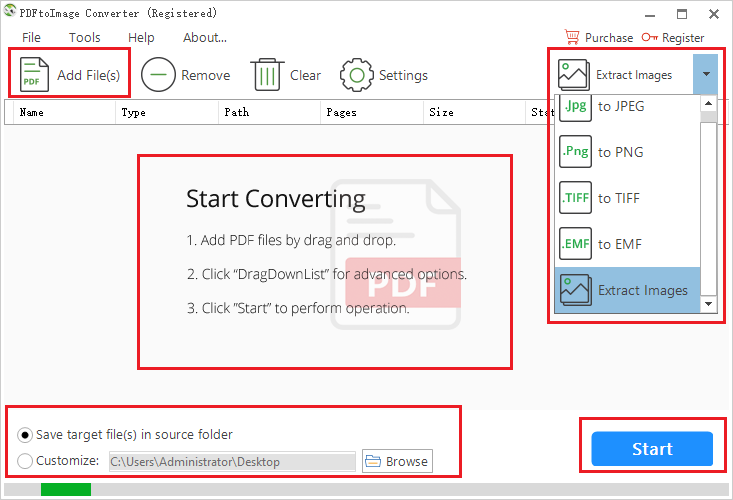 3. PDFaid.com
PDFaid.com is a free web service for you to extract images from PDF file online. No additional software required to be installed. You can choose JPG, PNG, BMP or GIF as output format. A notable feature is the ability to give unique names to output images with page number and image number. This aims at helping you easily relate image back to the PDF document. The entire operation just takes several mouse clicks.
How to extract images from PDF for free on PDFaid.com.
1. Click on "SELECT PDF FILE" to upload PDFs
2. Choose image format.
3. Press "EXTRACT IMAGES".
4. Click on download button to download extracted images.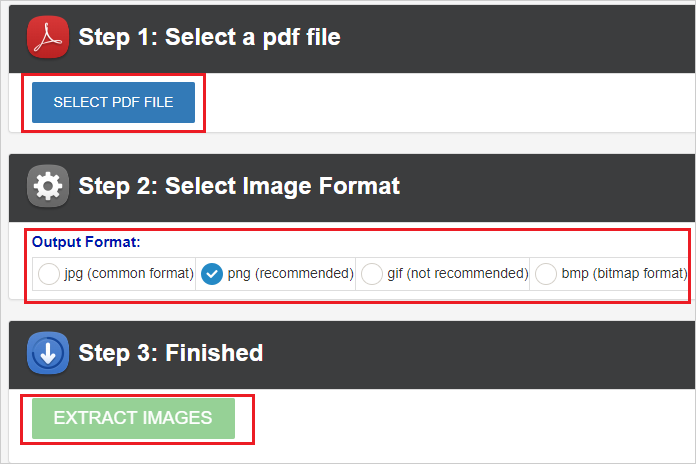 No matter you use online or offline tools stated above, they will make it easy for you to get images from a PDF document.